TriCity Family Services is an organization that has a mission to provide quality mental health services that is affordable and accessible to everyone. They have several different services that is inclusive to all.
Used in this project: WordPress, Photoshop InDesign, UX 
This project was to create a website refresh for an organization we supported. I chose to do a website for TriCity Family Services in Geneva, Illinois. They are an organization I know well to be helpful, caring, and carry out their goals in providing affordable and accessible care. The goals were to do a website refresh for the current one involving research and working with the organization.
Goals discussed with the organization:
Be viewed as a compassionate and community supported
Provide clear information about the wellness services that TriCity provides and so people will know what to expect.
Research
The process started with who are they, what is their history, goals, mission, and vision. I then began to pull together what they current state of the website is and speaking with the organization. I created a questionnaire to understand their goals for the website such as how they wanted to be viewed, their audiences, and competition.
Wire Frames
Once all they necessary information was gathered, I began working on the design with low-fidelity wireframes. I sketched out the different pages for where content should be placed. Moving on I created High-fidelity wireframes through photoshop.
User Testing
Once I had a working design through WordPress, I began user testing to see if users would be able to find the information they were working for. The test users had specific tasks and I used screen recordings to see how the maneuvered the website.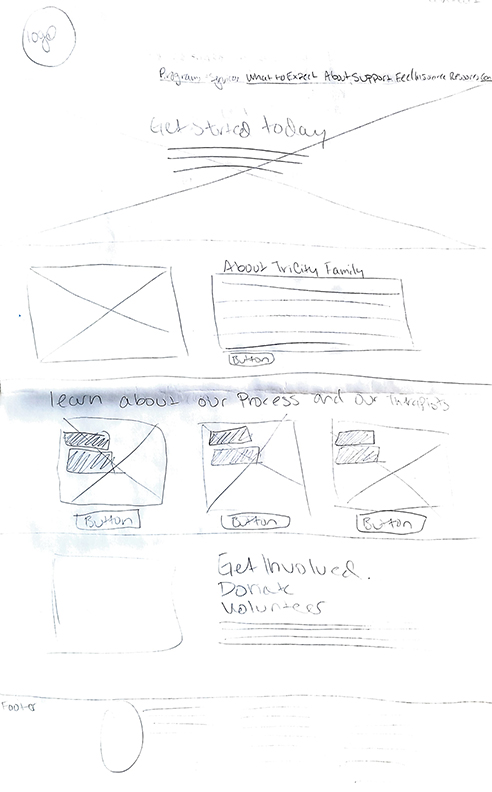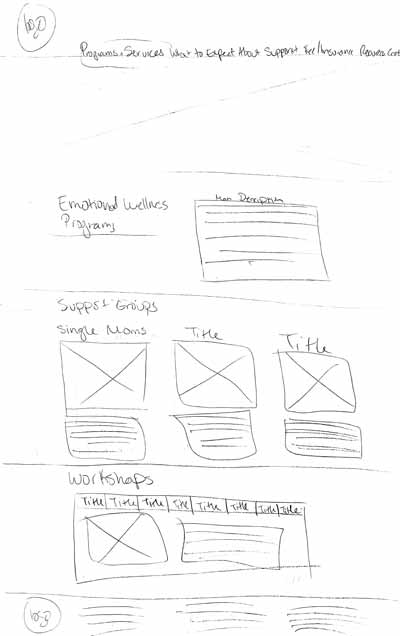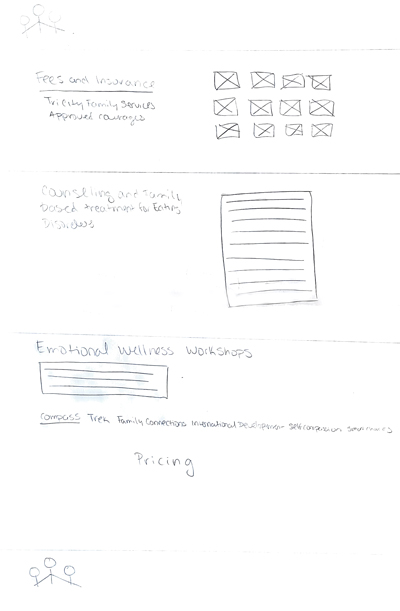 This project was a rewarding experience getting to work with an organization that I care about and support. I was able to learn about the web design process and UX process of user testing and wireframing. Creating the website was challenging, but I learned how a user's needs and path in a website determines how you organize and create.